Tony's AUTO Biography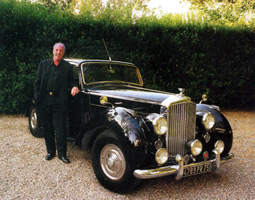 Tony Handler started as a collector and restorer of vintage hot rods and custom cars. In the early 50's he was restoring a vintage custom car at a gas station. A businessman in offices across the street had a private collection of Rolls-Royce cars and asked Tony to manage his collection. After a few years, Tony branched out on his own with a mobile business servicing Rolls-Royce and Bentley. The idea was to travel to people's homes and do maintenance and light restoration. That led to a repair shop, body shop, and a showroom at three separate locations with 26 people working for him. He saw the need for parts and started accumulating them for use on his customer's cars. Tony then decided to specialize in post-war Rolls-Royce and Bentley parts. Thirty years later, he's become the largest supplier in the world for used post-war Rolls-Royce and Bentley parts.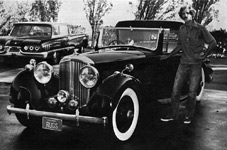 When he began his business he realized that as people started to work on their cars, as novice mechanics, there was opposition from many professionals in sharing knowledge. Tony calls it "strange mysteries" in car restoration. No one wanted to tell you how to do something or where a part belongs or offer help. So, one of the goals of his business is to take the mystery out of repairs and, if needed, walk you through the procedures needed to complete the work. Thus, becoming mechanic and owner friendly.


His Company
Tony Handler, Inc. sells to owners, mechanics, and restorers. He believes that used tried and true parts are always better rather than to attempt to use after-market replacements. You're guaranteed a proper fit with a proper application.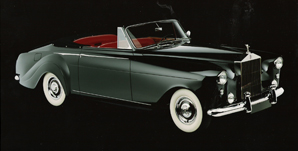 Located in Grant's Pass, Oregon and in Los Angeles, California, 90% of his business is done on the telephones. In addition to his post-war parts business, he also offers rebuildable and project cars. These are cars that need restoration and are too good to dismantle. "We've made sure that happens in a lot of cases," he said. Tony wants to perpetuate the cars and keep them on the road, rather than dismantle them. He said he has a personal affinity for these cars and really likes to see them running again.